CAREERS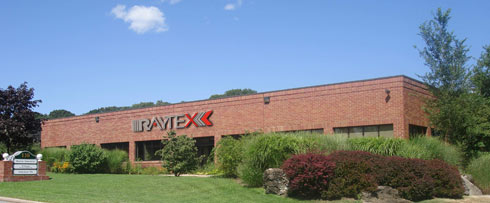 Why work at Raytex?
Imagine having the resources and the support to use your business skills and make an immediate impact in the world – that's Raytex Industries. Raytex is looking for people who dream big and are willing to work hard as part of a team that has known success for over a century. We offer a creative, collaborative and friendly environment that is designed to both challenge you and help you realize your potential.
Great Location/New Office
After more than a century in Manhattan, Raytex Industries purchased its own 20,000 square-foot building on the north shore of Long Island and relocated its worldwide headquarters to Woodbury, New York, approximately 20 miles from New York City.
Great Potential
Debt-free for decades, Raytex Industries offers employees the opportunity to work for a company in an enormous growth mode. With offices in the United States, Asia and Central America, Raytex Industries is qualified to compete in the global environment of today's marketplace. We offer high incentives and great benefits including profit sharing, 401(k), major health coverage and competitive salaries.
Opportunities
We provide all of our employees with the resources and support needed to succeed. We are committed to diversity and professional development. New employees are given responsibilities from the first day forward.

Current Openings
Professional Salespeople:

Minimum 2 – 3 Years sales experience
Successful history in sales to wholesale clients
Desire to provide the highest level of customer service by addressing customer concerns and identifying customer needs.
Self-motivation and the ability to work independently
Sales Trainees:

Experience preferred, but will train the right candidate
Computer literate
Well-organized
Strong interpersonal skills
If you're ready to find out just how far your talents can take you, don't waste any time – contact us at employment@raytexindustries.com .

We thank you for visiting our website and look forward to hearing from you.